2022-2023 Catalog
2022-2023 Catalog
---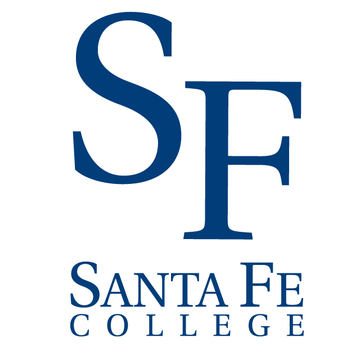 Disclaimer
This catalog is for information only and does not constitute a contract. The college reserves the right to change, modify or alter without notice all fees, charges, tuition, expenses, and costs of any kind and further reserves the right to add or delete without notice any course offering or information in this catalog. Visit www.sfcollege.edu for the most up-to-date catalog edition.
Notice of Equal Access/Equal Opportunity and Nondiscrimination
Santa Fe College (SF) is committed to maintaining a work and educational environment that embraces diversity and where no member of the college community is excluded from participation in, denied the benefits of, or subject to discrimination in any college program or activity based on: their race, ethnicity, national origin, color, religion, age, disability, sex, pregnancy status, gender identity, sexual orientation, marital status, genetic information, political opinions or affiliations, or veteran status. This commitment applies to employees, volunteers, students, and, to the extent possible, to third parties, applicants for admission, applicants for employment, and the general public.
Inquiries regarding non-discrimination policies or concerns about discrimination or harassment, including concerns about sexual harassment or sexual violence under Title IX, should be directed to SF's Equity Officer and Title IX Coordinator, 3000 NW 83rd Street, R-Annex, Room 113, Gainesville, Florida 32606, 352-395-5950, equity.officer@sfcollege.edu.
Santa Fe College's Board Rule 2.8 and procedure 2.8P define its policy prohibiting discrimination and harassment and its grievance procedures for such complaints.
Where To Find The Information You Need
This catalog is a handy reference for information. However, please use our website, www.sfcollege.edu, as your central source of information about Santa Fe College. The website's "A-Z" index will help you navigate easily.
Call 352-395-5000 for information about admissions and other issues. We encourage you to visit the Office of Admissions on the Northwest Campus in Building R, room 101, where you can speak with an advisor, take a campus tour, or complete the admissions process.
SACSCOC Accreditation Statement
Santa Fe College is accredited by the Southern Association of Colleges and Schools Commission on Colleges (SACSCOC) to award associate and baccalaureate degrees. Questions about the accreditation of Santa Fe College may be directed in writing to the Southern Association of Colleges and Schools Commission on Colleges at 1866 Southern Lane, Decatur, GA 30033-4097, by calling 404-679-4500 or by using information available on SACSCOC's website (www.sacscoc.org).
---